2012年 06月 13日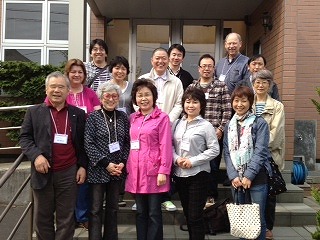 11 volunteers (from 3 churches) visited to Nodamura Temporary Housings on May 18. This time was the tenth visit there. Churches and Kindergarden in Hokkaido Baptist Association donated a bunch of rice in pet-bottles.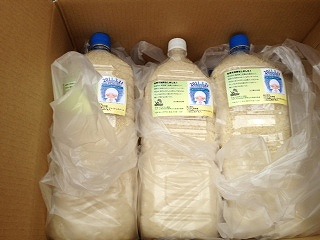 Many affected people welcome than we thought, therefore we had long and warm chat with them. Both tea parties in Nodamura Junior High School Temporary Housings and in Izumizawa Tempporary Housings we could provide refreshing time with laughing.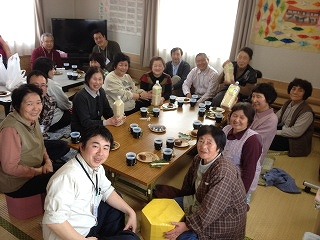 This visit should be the last time for Rev. Armand Jalbert and Mrs. Naoko Albert for they will move. They made their farewell and sang a song.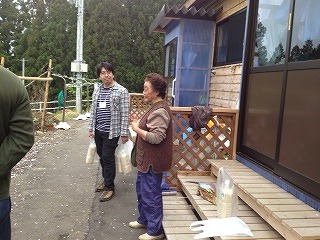 The participants were 15 person, consisting of Same Church (1), Komatsugaoka Mission Point (4), Misawa Church (1), Hachinohe Bible Church (1), Calvary Church (3), Asahikawa-tohko Church (1), Sapporo Church (2), Sapporo Shinsei Church (1), Tohno Volunteer Center (1).