2012年 05月 13日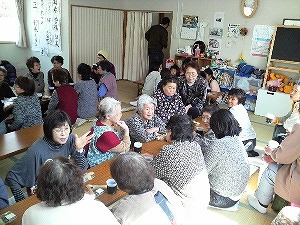 April 1, 2012, the 9th Visit Nodamura temporary housing. In the morning, we visited to the Noda junior high school temporary housing (115 families) and held tea party with many children because this is the spring vacation season in Japan. Some residents start a buisiness there; they make hand-made accesaries and sell them. They seem to go forward even though they face many difficulties.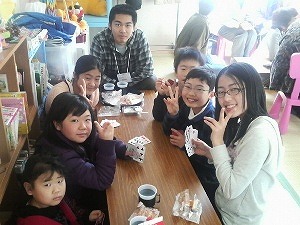 We visited to Izumizawa area temporary housings (30 families) in the afternoon and had a tea party, too. At the same time we sent soy-source and oil to the Yoneda area temporary housings (15 families) and to the Shimo Yasuie temporary housings (15 families). Few volunteers visit to such small temporary housings, probably because of that, they welcome us very warmly. We will do our best for them.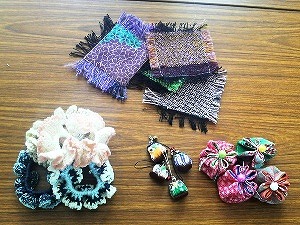 On this visit, volunteers consisted of 11 people from three Baptist churches in the Tohoku Baptist Association.