2012年 10月 09日
| | |
| --- | --- |
| Affected Area Support News in summer 2012 volume 2 | |
The Gospel Choir Team from Texas USA visited to Tohoku area, and held concerts in Otsuchi-cho and Morioka City (7/25-26), in Aomori City (7/27), and in Watari-cho and Sendai City (7/30-8/1). Texas Baptists constantly support affected people through JBC relief activities. Giving thanksgiving to them, JBC reports their amazing works as below.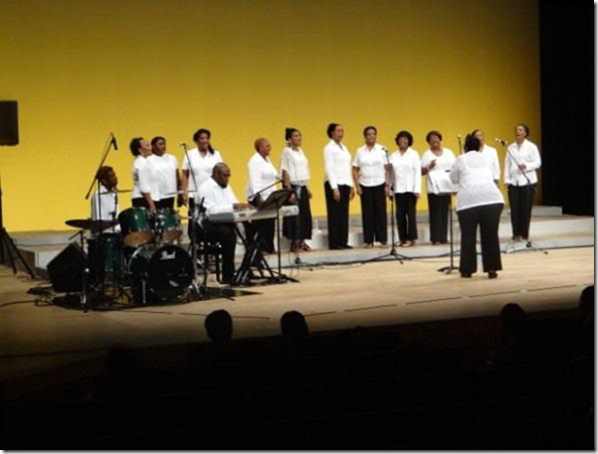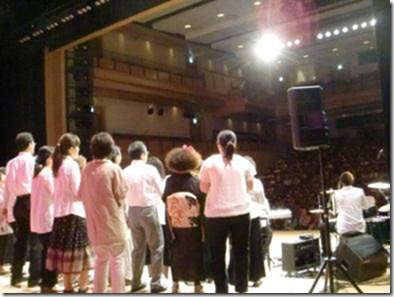 These pictures are from the concert in Sendai City.
550 audience enjoyed Gospel.
This is the Gospel workshop in Sendai Baptist Church; 90 people participated.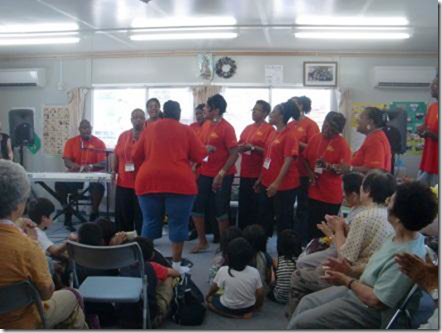 The Gospel Choir visited Watari-cho Miyamae Temporary Housings.
The residents in Watari-cho Miyamae Temporary housings welcomed the Gospel Choir to serve traditional cold noodle.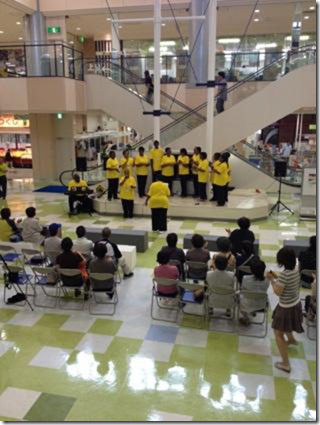 The Gospel Choir held a concert in the shopping mall, "Seaside Town Mast" in Otsuchi-cho, which was recently restored.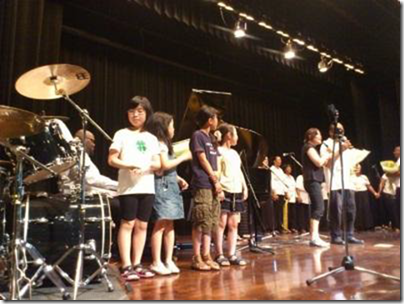 Children sang with the Gospel Choir in Morioka.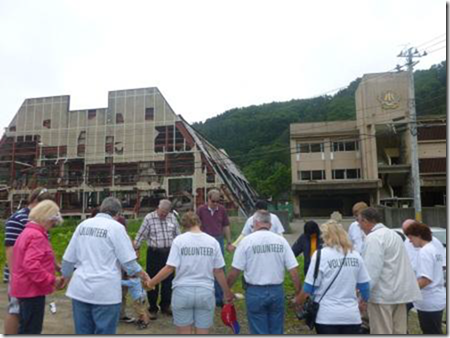 In Kamaishi City, the Texas volunteer team prayed in front of the damaged buildings.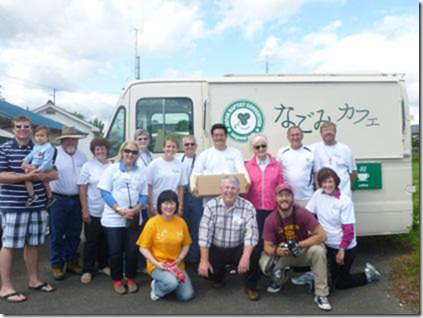 Texas volunteer team provided relief material to the affected area on the coast of the Pacific Ocean in Iwate Prefecture. They also visited to the affected area in Miyagi Prefecture and had good fellowship with the people there. They took a picture in front of a kitchen car, Nagomi Café.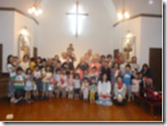 Texas team led a program for kids in Taitomi Baptist Church.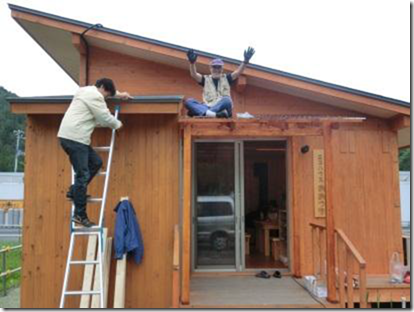 Volunteers renovated the assembly hall in Otsuchi-cho the fourth Temporary Housings.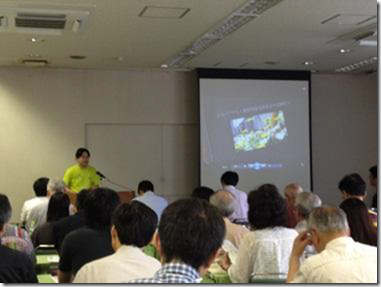 JBC held a theological and missiological forum on the earthquake and nuclear power plant accident. Participants (about 100 people) discussed about our relief activities in the future.