2011年 08月 11日
| | |
| --- | --- |
| Report from a Visit to Nodamura Temporary Housing Units, by Rev. Fukuda | |
Tuesday, August 9th – Hakodate Mihara Church visited 2 temporary housing units in Nodamura.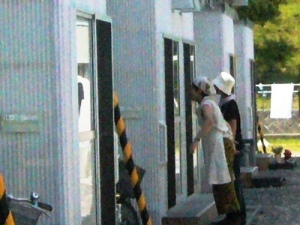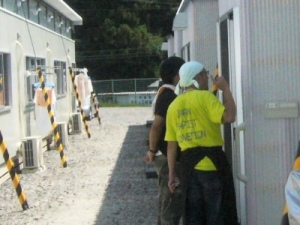 Monday, August 8th – In the evening, we worshipped together with members of Same Church in Hachinohe and had a meeting. On Tuesday the 9th, first we first visited the temporary housing units (110 households) at Noda Middle School in Nodamura, and then we visited temporary housing units (about 30 households) at Farmers' Park in the Izumisawa area and visited individual rooms, providing snow cones, iced coffee, cookies, etc.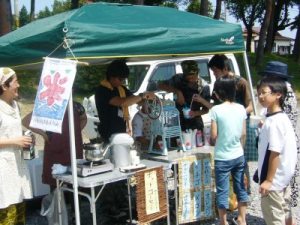 It was an extremely hot day, so we provided about 150 snow cones, and served 30 cups of iced coffee. We were able to take time to talk with some of the residents, and connections made there will help with future activities.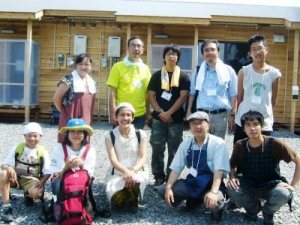 On this occasion, Rev. Masayoshi Fukuda of Hakodate Mihara Church and 6 church members, Rev. Takashi Saito of Muroran Church and 2 church members, and Rev. Kenichi Hayashi of Same Church, totaling 11 people, participated.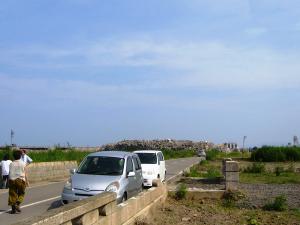 Nodamura is a village located in the northern coastal area of Iwate Prefecture with a population of 5,000. It is about 1.5 hours from Hachinohe. The northern coastal area is made up of many small villages, and the tsunami damage is as serious there as in other areas. However, this area is not very often featured in broadcasts. My hope is to be able to continue to combine our efforts with nearby churches in these areas, though our work may be small.